Reference
NaviSim is based on two reference books in strategic management.
The simulation transforms the theoretical concepts of the books in decisions that aim to develop skills and abilities useful to organizations.
These books are distributed in Canada and Europe through our partners :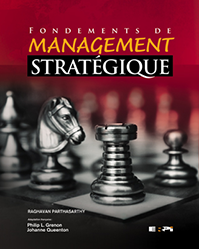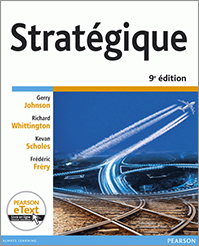 Reference :
Gerry Johnson, Kevan Scholes, Richard Whittington et Frédéric Fréry. Stratégique. 9th edition. Pearson Education, 2011 : 708 pages.
ERPI (Canada)
Click on that link : Stratégique
Pearson (Europe)
Click on that link : Stratégique