NEW CONCEPTS! NEW SIMULATIONS!
Serious Games and Simulations. We've launched our new web site! In January 2015,
we'll release our new line of pedagogical simulations: the Praxar Collection
Visit our web site!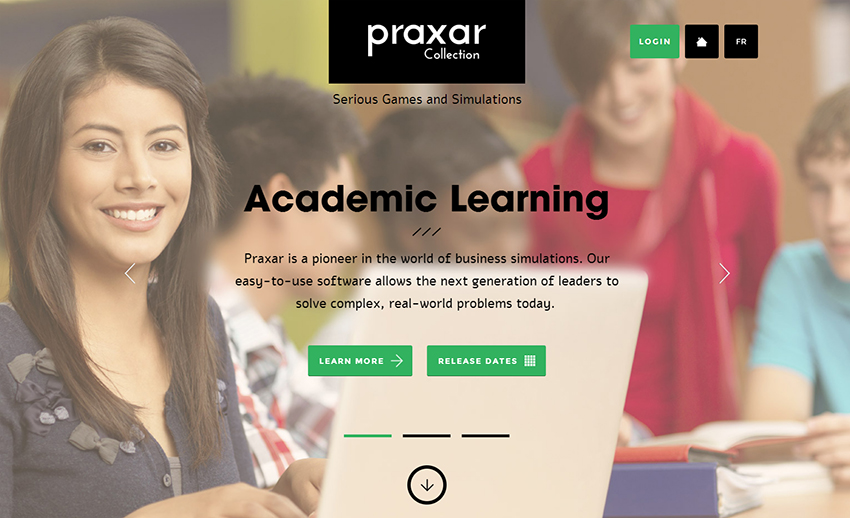 PRAXEM SIMULATIONS
The Praxem web site www.praxem.com is still available to access
our first generation of simulations, the Praxem line.